hello from Japan.
i don't know if this product is new or not but i found this and thought id share it with you.
These 45ACP cartridges are designed for tanaka revolver m1917. if you have an 45acp 1911, you can use it but it does not cycle because the cartridge is designed for revolver as you can see so in order to fire it in the 1911, you need to remove the detonator.
it doesn't blowback but it creates huge fireball and is very very loud. you can add caps up to 3.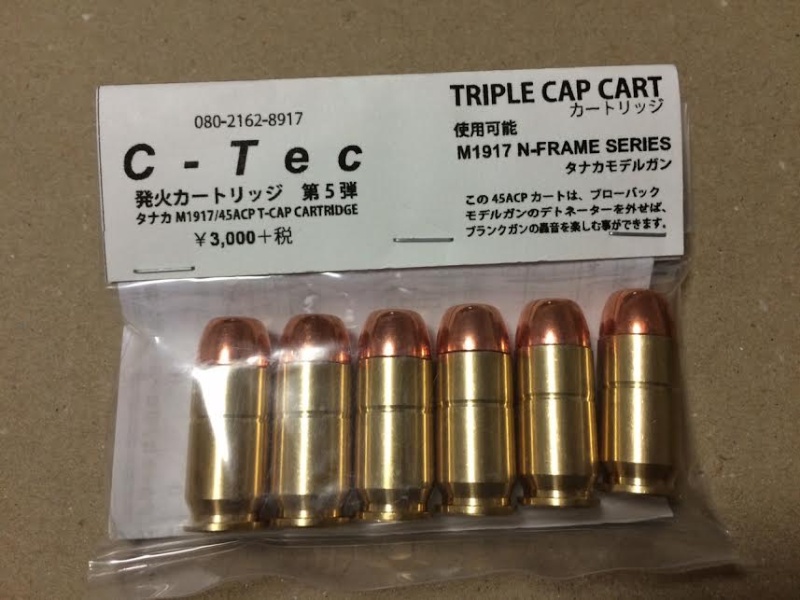 These photos are when fired with triple caps. Only caps no magnesium powder used.