Here is a few photos of an original holster for
Skorpion vz.61
.
It can be used for Hudson modelgun, too, as I don't think replica holsters are available for such strange shaped gun.
I don't have a Hudson Skorpion, so I can't comment on details ;-)
Magazine has to be removed before storing replica, as it does not fit in this holster.
Please note that holster is quite large - it will fit on A4 sheet of paper, with almost 30cm length and almost 20cm width (at the top only). Holster is originally stamped, but I don't know exact origin of this stamp
Gun holster is made in 1964 and it was used: inside there are marks from barrel tip, you can see owner(?) name written on the flap, and a number.
There is also another type of Skorpion holster with a leather shoulder strap.
It is made of the same type leather and looks very similar, except for additional attachments.
I do not have a picture though.
Please note that some holsters sold as Skorpion holsters are in fact for Polish PM wz.63.
They have a different shape, shoulder strap is not leather.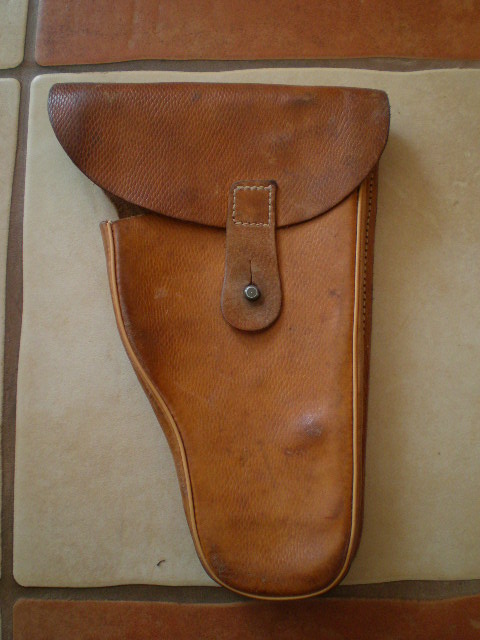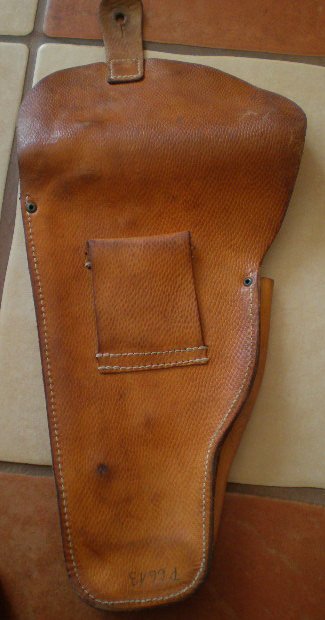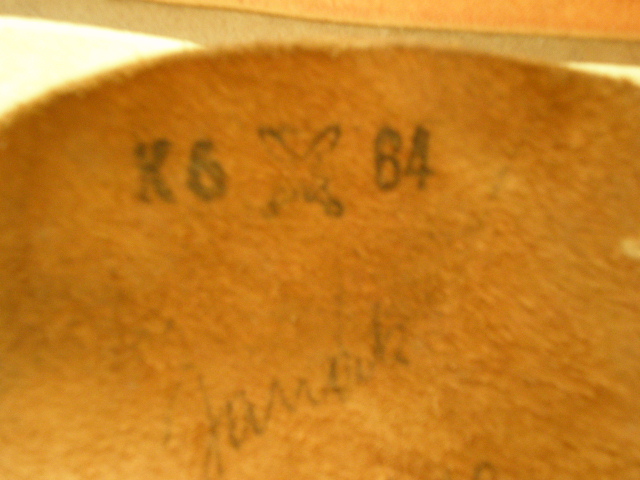 The next item is a holster for two magazines.
It has slightly curved shape, just like magazines (two are pictured here).
Magazine holster is from 1974, it was almost new - stocked in magazine.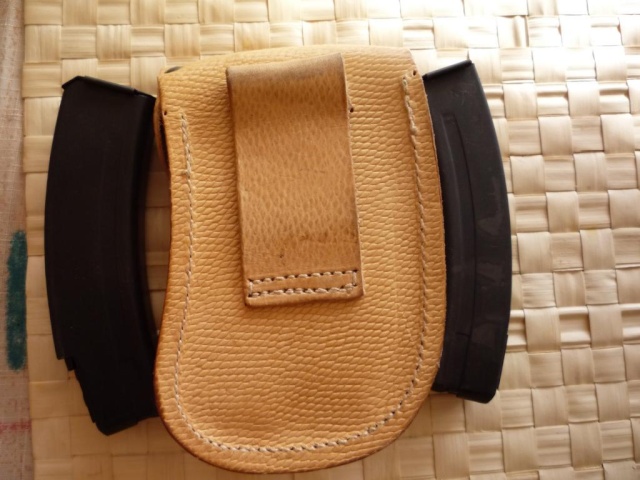 I guess you can get these from usual places (military surplus selling Eastern Europe stuff).
The set you see here was about 25 GBP / 40 USD (including two magazines and shipping).